D.G. Simpson on the shore of Lake Michigan sketching The Holland, Michigan Lighthouse...

Original Digital Art by Dave Simpson

Soft Pastel & Charcoal Drawings, Oil, Acrylic, Watercolor

Paintings and Photography...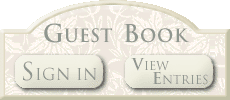 1996








2002
My disablity has changed my familys life... Thru it all my family has gotten closer... My art work has changed ... What use to take days now takes months... So injoy my art as I do...

This page was last updated on: April 20, 2013
If you find a bad link shoot me e-mail with it's number.  thanks

***


***


***



***
Prints For Sale...  

8x10 $6.00


$36.00 on Canvas
10 Note Cards W/Envelopes $18.00

10x16 $12.00

$96.00 on Canvas
16x22 $18.00

$168.00 on Canvas
30x40

42x56

Prints Only - No Mat - No Frame

45lbs Acid Free Paper or Heavy Stock Canvas

Ultraviolet Proof Ink